In het kort:
Doelpubliek: 3de graad lagere school.
Lestijden: 3 lesuren
Eindtermen uit: Wiskunde, Wereldoriëntatie (Sterrenkunde), Computationeel denken (STEM), Muzische doelstellingen: muziek
Het toonmoment:
Kinderen van de Stedelijke Basisschool "De Kleine Wereld" in Antwerpen maakten met hun eigen sterren een unieke klankinstallatie. Tijdens dit toonmoment hoorden medeleerlingen en ouders uit elke computer een andere "sterrenklank" van rode reuzen, witte dwergen, roze pulsars, enz. De leerlingen verzonnen daarnaast ook planeten die ze schilderden op karton.
Hierdoor werd dit toonmoment een totaalervaring met een driedimensionale klankenwereld, of beter, een heus klank-universum.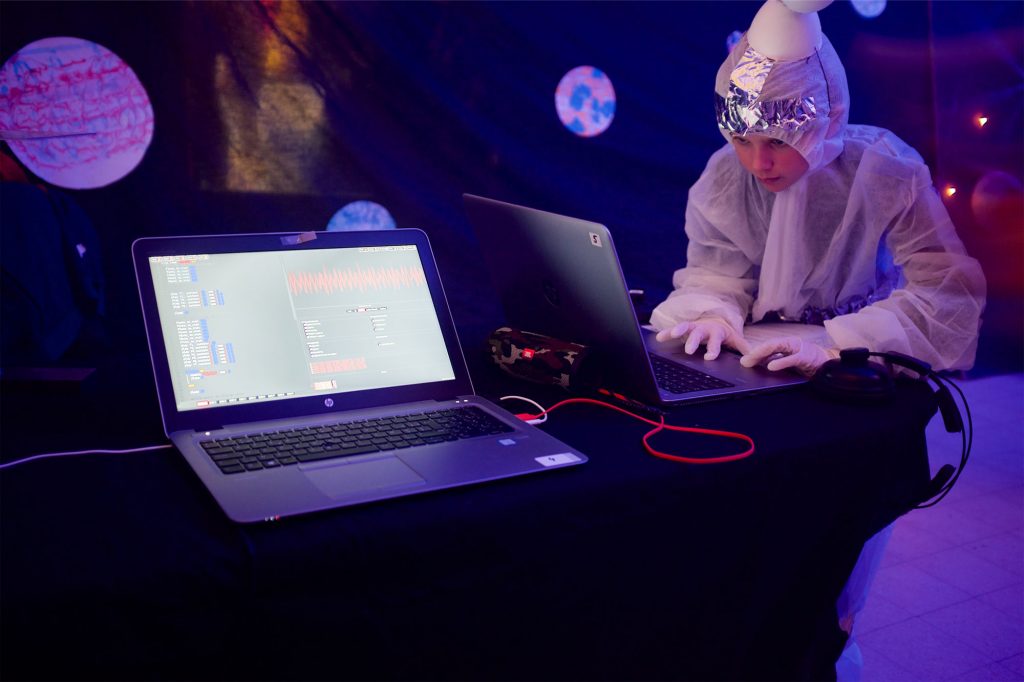 Wat voorafging:
Juffen Paulien en Evi leerden de leerlingen over de zon en over de levenscyclus van de sterren.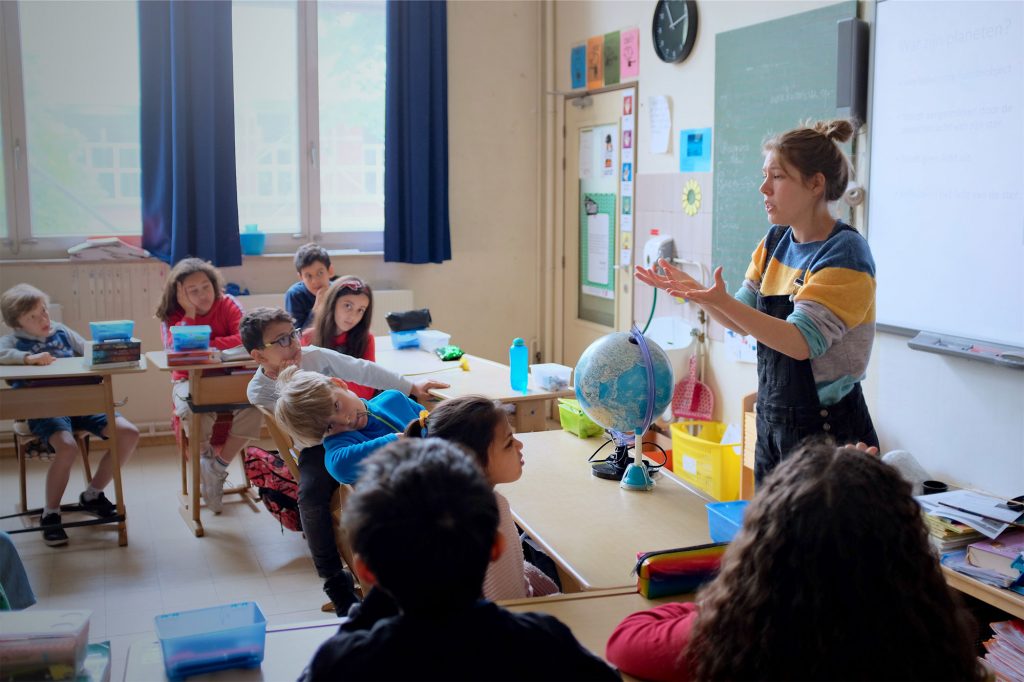 Wat is geluid en wat zijn trillingen? Welke manieren bestaan er om informatie weer te geven? Dat kan visueel, maar ook met behulp van geluid. Dit is boeiende wetenschap over sonificatie: data omzetten in geluid. Deze multisensoriële aanpak maakt opgang bij astero-seismologen omdat het hen helpt de samenstelling van een ster sneller te identificeren.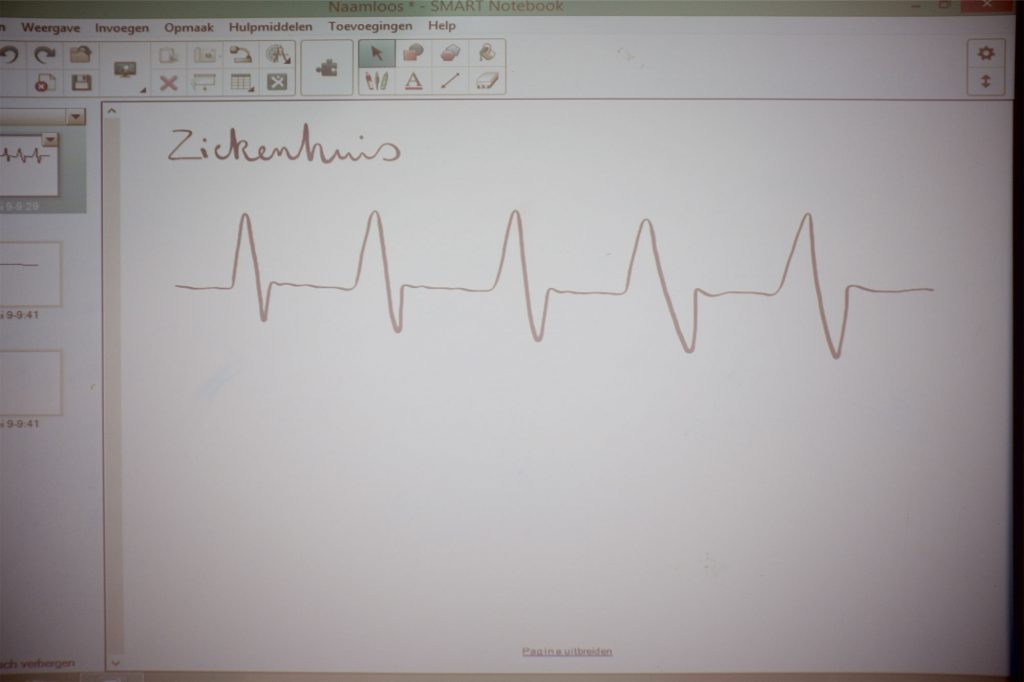 Aan de slag!
Trillingen en een sinus kon snel uitgelegd worden a.d.h.v. hartslagmonitor op het smartboard
De leerlingen leerden computationeel denken, maakten kennis met frequenties in Hertz.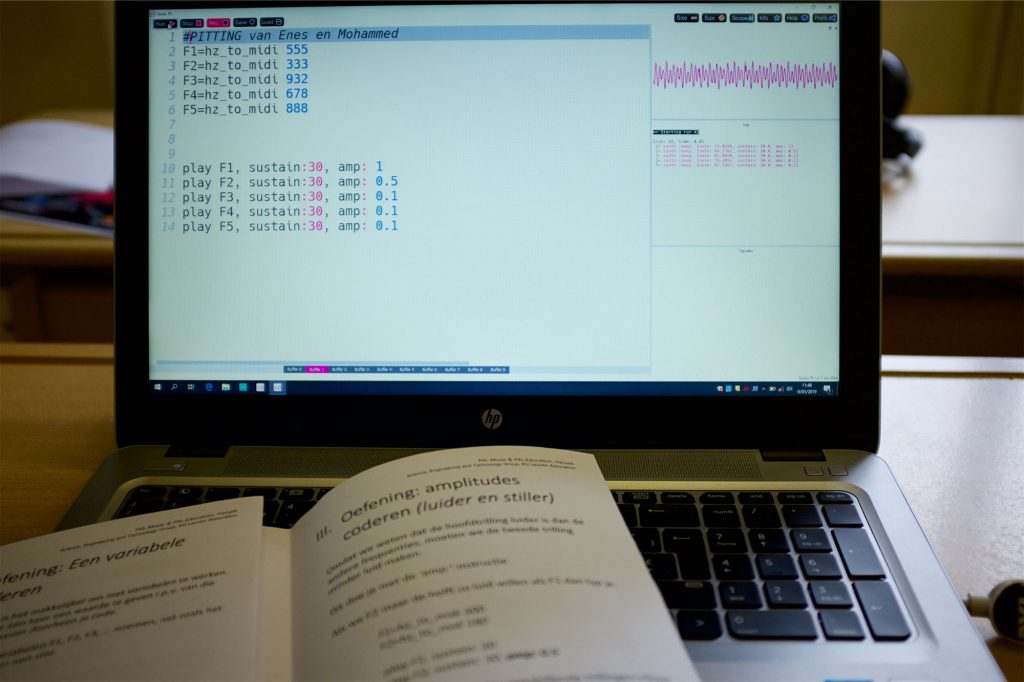 Met de nodige verbeelding stelden de leerlingen hun eigen (fantasie-)ster samen. Frequentie per frequentie. Sommigen maakten een witte reus, de andere een pulse-ster met een karakteristiek van een hartklopping.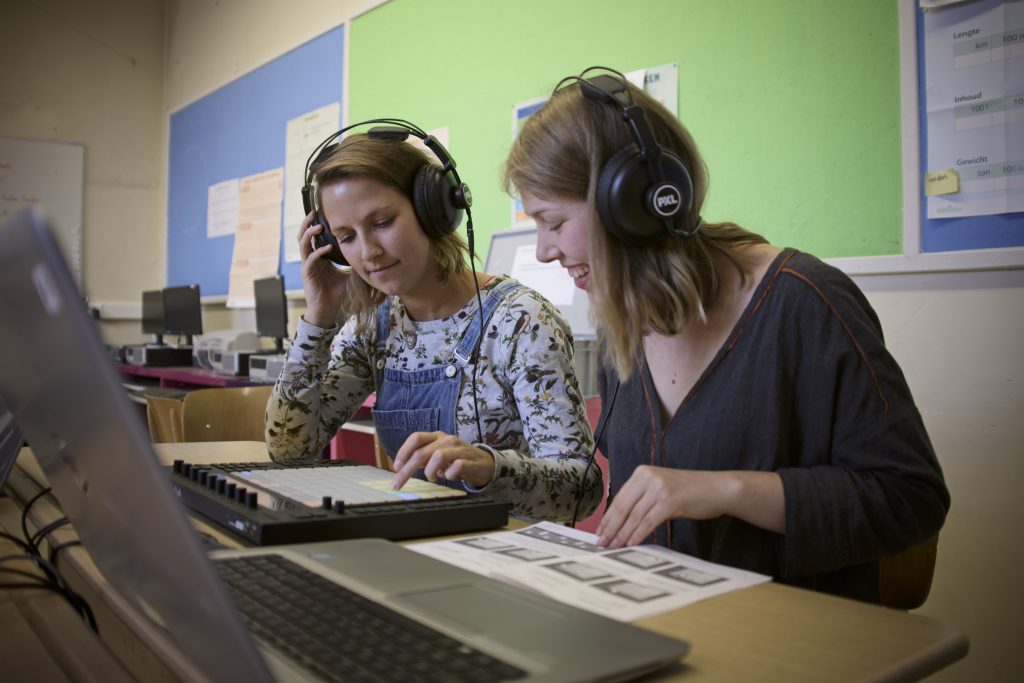 "Met STrOOM werd het mogelijk om over moeilijke en abstracte materie toch heel creatieve en leerrijke muzische STEM-lessen te geven"

Juf Paulien, Evi en Els (SB De Kleine Wereld)
'Meester mogen we het boekje houden om thuis verder te werken?'

Reacties leerlingen


Lesverloop
Les 1: Voorbereidende les
Uitleg over planeten, sterren, sterrenstelsels, … en trillingen
De leerlingen verwerven inzicht in:
Verschillende soorten sterren
Trillingen van licht en geluid
Verklanken
EXTRA: Het heelal
Taak:
Opdracht rond het verzinnen van een eigen ster in groepjes van twee. Dat kan in de klas of als huistaak.
Les 2: Muzische les
Het sonificeren van de eigen ster in de klas met Sonic Pi (per twee)
De leerlingen verwerven inzicht in:
Toonhoogte in trillingen en Hertz (Hz)
Geluidssterkte
Computationeel denken (Variabelen, Comments, debuggen, geluidsinstructie)
Toonmoment
De resultaten per 4 à 5 (een klein sterrenstelsel) laten luisteren. Dit kan in de klas of als toonmoment.
Downloads
Download: Voortraject – informatie Sterrenmuziek
Download: Instructies Sterrenmuziek
Download: Lesfiche Sterrenmuziek 
Download: Didactische handleiding
Maak je eigen les!
Ga naar "ontwerp je eigen les" 
Wil je deze lessen nog aanvullen met extra lesmateriaal over de ruimte, astronauten, … check de website van ESERO België, de educatieve website van de Europese ruimtevaartorganisatie ESA